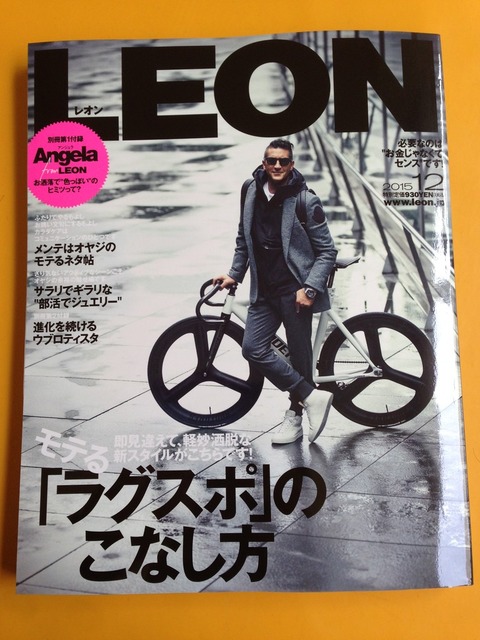 Originally published:
10:14 JST
24 October 2015
Carpe Diem BJJ is featured in today's issue of the Japanese magazine, LEON.
Photos in the issue exhibit the magazine's cover model Girolamo Panzetta working on his BJJ moves in a Carpe Diem BJJ shirt and Shoyoroll dogi.
The photos are part of this issue's special feature, "Taking care of your body," which we recommend to our readers.
We suspect BJJ is becoming more popular, even in the fashionable male demographic.