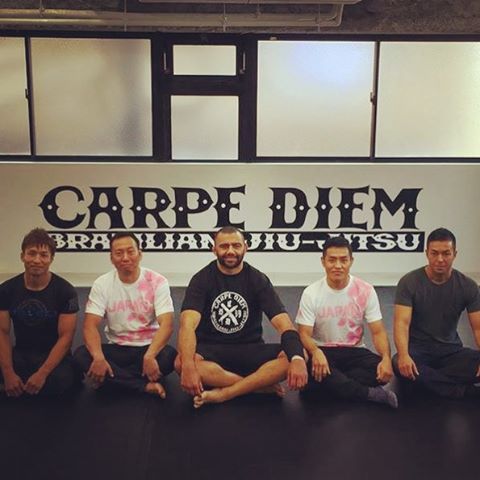 Originally published:
16:35 JST
22 October 2015
As captain of the Japan national rugby team, Leitch and his teammates shocked the world with their performance in the Rugby World Cup. Recently Leitch paid us a visit as part of a photo shoot for supplement manufacturer HALEO at our dojo! By the end of the shoot we traded shirts—a Japan rugby T-shirt for us and a Carpe Diem BJJ T-shirt for him.
Yesterday he apparently received a congratulatory visit from Prime Minister Abe. We thought he was quite the gentleman!