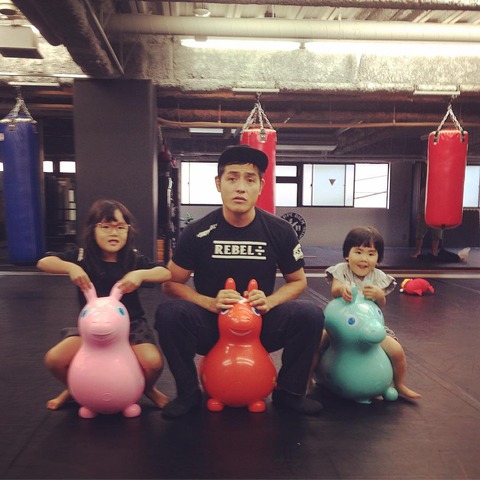 Originally published:
17:06 JST
21 October 2015
Carpe Diem is proactive on social media. We can't expect our members to show up at the dojo every day, but we hope this will still let everyone feel fully connected. We also hope our social media presence will give people who might be interested in BJJ an idea of what the dojo is like before actually visiting in person. Please note some content on some pages is available in Japanese only.
Facebook Page
On Facebook we share information about Carpe Diem dojos as well as items of interest in the global BJJ community. At present we have 3,335 followers.
Facebook Page (Kids Program)
This Facebook page is dedicated to the programs we offer for children. The page is not built up to any great degree yet but we have 240 followers. Stay tuned for more!
Instagram
This is probably the most active space on social media. This Instagram account includes pictures from Ishikawa-sensei's private life as well and has 3,420 followers.
Twitter
We have recently joined Twitter. We use the account mainly to share links to information about the dojo and plan to use it to give live updates from the scene when our members are competing. We also share updates on the stock in our online store.
Online Store
Our online store features original merchandise as well as collaborative designs. Happily, most of our customers are not (yet!) Carpe Diem members.
Carpe Diem app
Around 400 people have downloaded our smartphone app, which we use as another means of communicating vital information to our members. Non-members are free to use the app as well.
We encourage all who are interested to keep up with our various activities on social media.