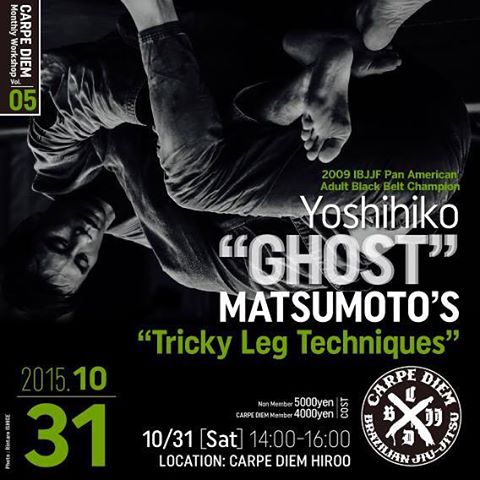 Originally published:
15:45 JST
21 October 2015
Our instructor Yoshihiko "Ghost" Matsumoto will hold a seminar at our Hiroo dojo on 31 October, focused on his unique approach to leg techniques. This kind of seminar isn't something you see every day and we're fairly proud of it. Befitting his nickname, Matsumoto's leg techniques are baffling to behold and absolutely worth picking up.
The title of the seminar is "Tricky Leg Techniques" and applications are available via the Carpe Diem online store.